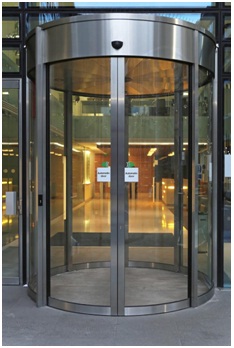 If you are a business owner with premises that remains open for public, then there isn't a bigger concern for you than accessibility.
People are more likely to enter a store, restaurant, office or building that allows easy entry. So by investing in simple yet effective upgrades such as automatic doors, you can make a huge difference in the way people perceive your company and offering.
Here are some reasons why you shouldn't think twice before investing in automatic doors:
Customers Love Automatic Doors
According to a survey conducted, it was revealed that customers prefer automatic doors over manual doors – a whopping 98 percent.
They place immense value over automatic doors when it comes to security and convenience.
Customers stressed that automatic doors must be installed in shopping centers, hotels and government offices such as postal offices.
They Offer Great Convenience
When a building or premise welcomes you with an automatic door, you instantly feel relieved of the irritation and/or struggle of opening an often stuck, old, rusted manual door.
Just as a door welcomes customers, it also serves as an inlet that showcases how the company cares for their convenience, satisfaction and overall experience.
People see automatic doors as a something valuable because they are representative of quality customer service and consideration for elderly people and kids.
They Uplift a Company's Image
Automatic doors can also indirectly aid in augmenting the brand image of a company. After all, first impression is the last impression.
According to most people, the most tiresome aspect of manual doors is that they are by and large difficult to open and shut. And it gets even more difficult for younger or physically impaired people. As a result, most of them leave with an off-putting feeling about the business. Furthermore, if automatic doors aren't installed, it forces consumers to perceive the business is either not aware of clients' needs or doesn't care about them.
Don't you think it's high time that you modernize your business with automatic doors? We think so too. At Barr Commercial Door, we offer commercial door installation and repair services in Los Angeles, Orange County, and surrounding areas. From sound resistant doors to aluminum glass doors and loading dock levelers, we have it all.