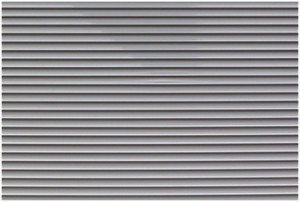 Have you been pondering over the benefits and functionality of installing and maintaining insulated roll up doors? If so, then this is going to be a worthwhile read for you.
Despite the fact that insulated roll up doors are commonly utilized at industrial locations, even commercial businesses today benefit from these barriers in multiple money-spinning ways.
In order to ascertain that investing in an insulated roll up door is a great investment, we provide you with some reasoning:
Saves Insurance Premium
Every year, when paying property insurance premiums, there are an array of options at hand to obtain lucrative discounts. In the specific case of insulated roll up doors, you, as a business owner, can save a lot on the damages caused on property caused by adverse weather.
While it is not a standard case, most insurance companies offer discounts to owners of commercial properties that can secure windows to protect against high winds that often come along seasonal cyclones and twisters. Typically, a number of insulated roll up doors can be qualified for wind-load and tend to be strong, hard-wearing and broad.
Offers Added Security
When you install insulated roll up doors, you can add to the protection of your commercial property and watch as your yearly property insurance premiums plunge.
For instance, if you stop supervising your business premises for a prolonged period, the existence of big doors to shield windows, garage doors and entry doors can prevent the occurrences of thefts by deterring break-ins.
Energy Saving
This is probably the biggest reason why businesses invest in insulated roll up doors. These doors are not only tremendously capable of being strong, but also prevent the transfer of energy.
For instance, if one side of your business property is exposed to sunlight and heat, you can easily do away with the high temperatures by installing insulated roll up doors on that particular side.
Stylish and Simple
Visual appeal is another important benefit that deserves a mention.
Apart from being highly effective and functional, insulated roll up doors are stylish and basic enough to organically blend with nearly all kinds of exterior architecture. Needless to mention, this is one of the key reasons why people are tempted to install this cost-effective door for their commercial businesses.
At Barr Commercial Doors, we have a full variety of insulated doors that are energy efficient and noise-effective. Contact us to place your orders or browse our full range of commercial doors. If you already have one, get in touch with us for door repair and maintenance services.