So you've just set up a new business and are looking for some really nice and sturdy doors for your office and/or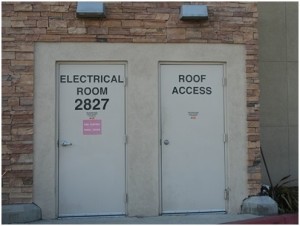 warehouse.
When searching for such doors, the primary criteria of selection are often durability and strength. And while you are still going through the searching process, you are likely to come down to metal and steel doors.
Of course, doors made up of metal are cost-efficient, heavy-duty, and fine looking all at the same time.
When it comes to securing warehouses, hollow metal doors are widely preferred options among commercial doors. These doors have an unblemished reputation in terms of design, cost, material and a host of other aspects. Keep reading below:
High Performance
Relative to other materials, metals, particularly steel, offers high-end performance and functionality. One of the primary reasons for this is the natural strength of metal. In addition, hollow metal doors are known to be resistant to weather damages and can withstand severe conditions. With very little maintenance, they are probably the most demanded commercial doors for warehouse owners.
Top-Notch Security
When it comes to keeping up with the security and integrity of a warehouse, hollow metal frames and doors will just provide you with that. If your business needs high-level security, you would certainly not regret investing in these doors. Equipped with alarm devices and lever-styled locks, hollow metal doors offer top-notch security at places where they are set up.
Top Quality and Durability
Another important reason why hollow metal doors are a great option is because they are 4 times more energy-efficient than doors made up of other materials. Hollow metal frames and doors are known to permit reduced air filtration. As a result, lesser energy is escaped amid internal and external surfaces of the door.
Additionally, metal is one of those materials that can be reutilized without any variations in functionality, quality and strength. When hollow metal doors are installed appropriately with routine maintenance, they can last for years, guaranteeing savings. Moreover, repairs can also be done in a cost-effective manner. It wouldn't be wrong to say that the expense of ownership of hollow metal doors is way lesser than other doors.
They Can Be Customized
Hollow metal doors can be tailored according to your preferences. This means that you get to choose the door frames and color as per your choice. At Barr Commercial Door, you will find an endless range of hollow metal doors that are custom-made and fit perfectly to modern construction projects.
Our commercial doors satisfactorily fulfill the needs of commercial, education, and healthcare industries. For all kinds of door installation, repair and services in Los Angeles, call us at 800-825-3667.