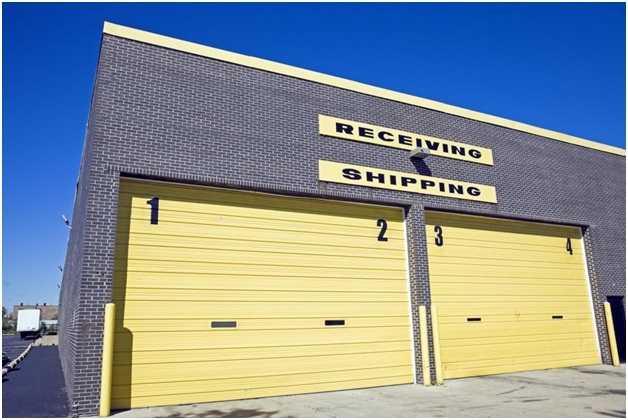 Warehouses are facilities where various products and goods are stored. This is why safety is a big concern for maintenance of such a facility. A warehouse door fulfills multiple functions. First, it provides security and safety for the goods stored inside. Secondly, it provides access for trucks and other vehicles involved in transporting goods to and from the warehouse.
A warehouse door must be carefully selected for easy movement of products and efficient security. Here are a few things you should consider:
1.      Size of the door
Make sure that the door is never larger than the maximum size allowed by the facility entrance. This way, you will save on initial costs as well as any labor costs if a larger than required size is chosen.
The size is also dictated by the products being moved. You must have enough space for easy passage. Furthermore, there should be minimal risk of damage to the door frame upon opening or closing.
2.      Purpose
It mainly depends on the type of goods you're storing within. For food items, you must use a door that allows tight sealing to avoid spoilage. You might need quick opening and closing as well as durability so the door doesn't malfunction often.
Some warehouses are temperature controlled as well. High speed doors may be more effective for these facilities than automatic ones. Keep the needs of the facility in mind when finalizing on a warehouse door.
3.      Traffic
Both, the amount and type of traffic, will determine the type of door you select. Some facilities might require the door to open 50 times or more every day; others might only open once or twice. Make sure your door matches the facility's needs.
4.      Safety
It is one of the most important concerns you should have for a warehouse door.
It's not just about warehouse safety, but also workers' safety as well. It should be easy to operate and should not hinder movement. If your door is operated by motors or hand chain, your staff should know how fast it happens. They should also be provided proper training for operating it carefully.
5.      Cost
Cost may not be an important concern if you have a good enough budget. However, with a restricted budget, you must carefully choose a door that meets your necessary requirements at least. Also consider the durability of a door, door installation and door repair costs.
We have push/pull, motor and hand chain operated doors to meet a variety of warehouse door requirements. Features such as weather seal and insulation are also available with specific door types. Choose one that fits your needs!